365: extra time for a glorious sunset...because the car wouldn't start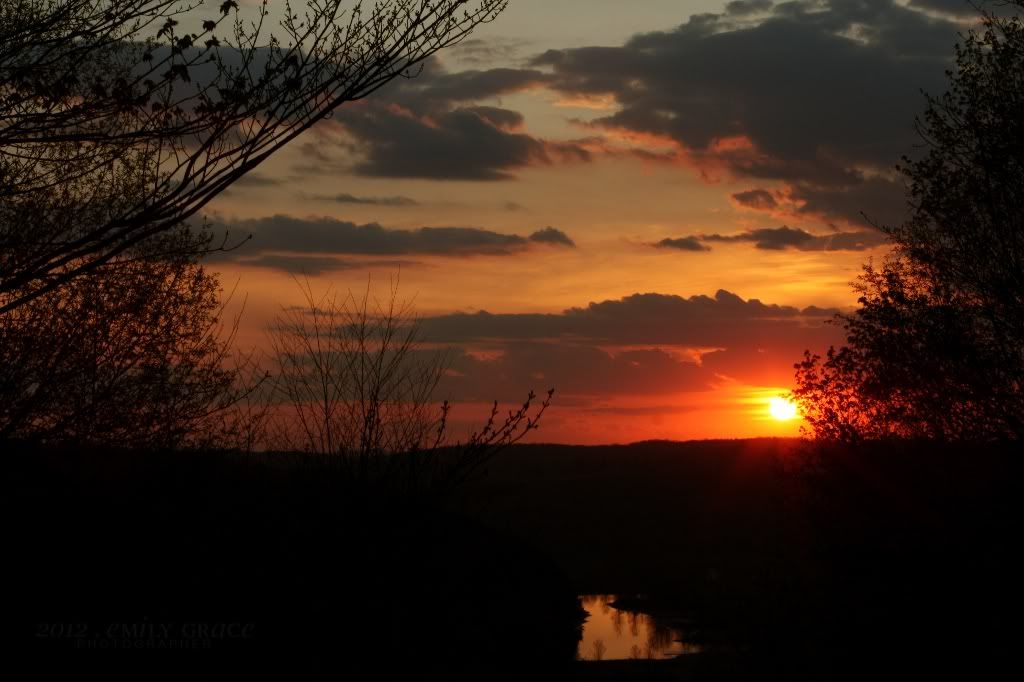 366: grease on hands. wrenches, nuts, and late long night. bare toes on cold cement. a working starter for tomorrow's trip.
367: the strength to
step out of my comfort zone
...it is
beautiful
368: simple joy - a baby tooth lost, leaving a big tooth sized hole and an even bigger smile on a little boy's face
369: golden light made even more glorious by previous days of April showers, both rain and snow
a self portrait..
entering the above photo
370: my God, the light of my world, in whom I have the
light of life.
(John 8:12)
Glorious light!