Well, I'm back from camp.
(actually, I've been back for a month now...)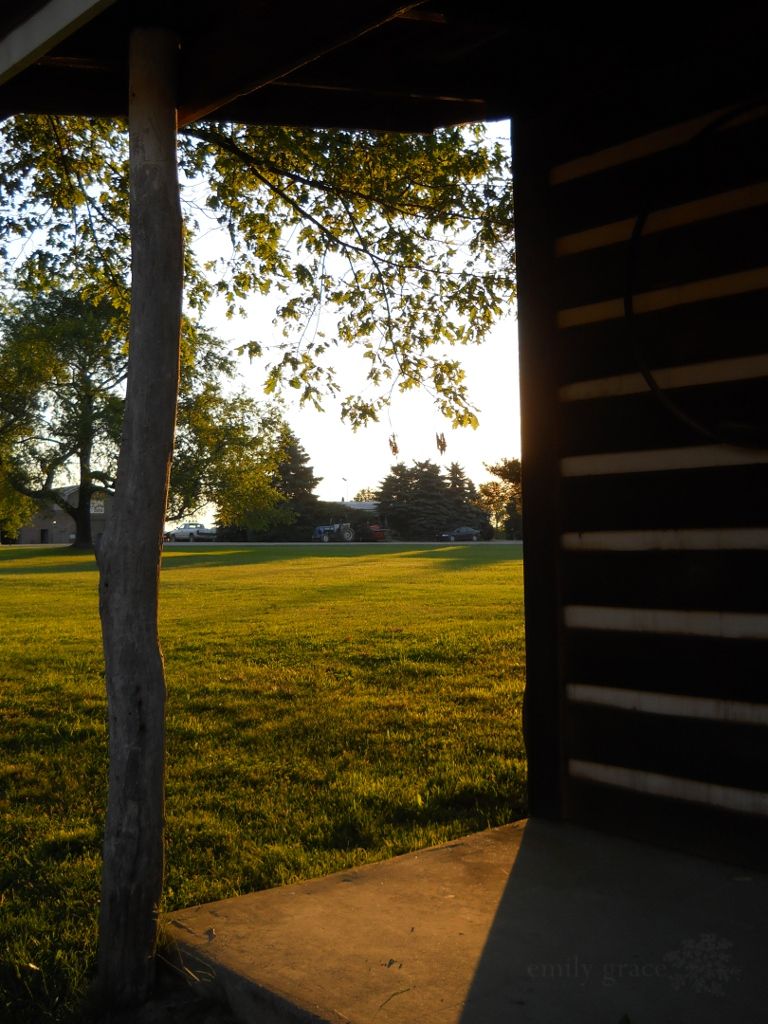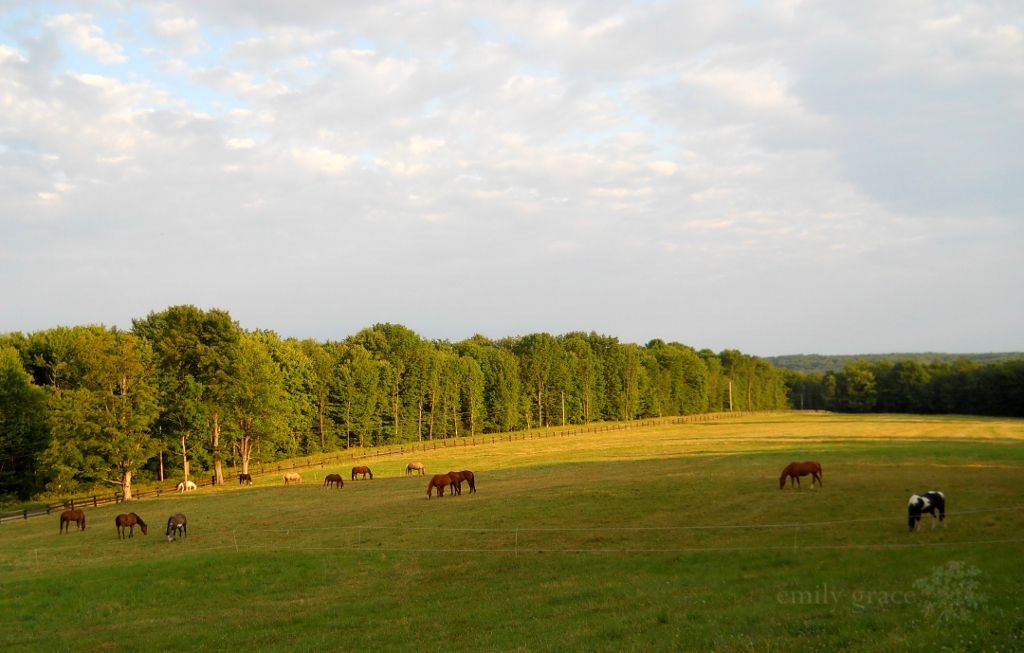 (a sunny morning outside my bunkhouse... ...a sunny evening with the mares out in pasture)
And honestly? It has been hard adjusting to life back at home.
(or maybe just harder than previous years?!)
At camp it was
easy
to do the right thing. I knew what was expected and what came next. Since being home every week--every day--has been different.
Right after coming home we were off to Philadelphia. Then came the fair and I was signed up to work 4-10pm. School started after the fair. Vacation to the beach came the second week of school. While that has all been wonderful, it didn't leave me any time to sit down and
think
. Think and reflect about what I've learned this summer and how I'm going to apply it in my life at home. It also made it hard to keep to my good habits that were more firmly established while at camp.
Getting up early and time spent with God are just two things that have really been tossed to the wind since being home. Does it really matter if I can have good habits when everyone around me has them? Doesn't it matter more when I have to do it because
I want to
and not because everyone else is doing it? Granted, I did it at camp because I wanted to--but nearly everyone else was doing it too. Not that life at camp was easy--it wasn't. It was challenging, but oh so rewarding.
As I've been struggling with this I remembered one of the chapels that stood out to me most this summer.
Emily just remember: Put off. Renew. Put on. Repeat! Put off the old sin nature. Renew your mind in Christ. Put on the fruit of the Spirit. Repeat the process again!
A never-ending process of becoming more like Christ. But that is for another post at another time...
"Your knowledge of your fears/mistakes makes you ineffective -- so press on and strive because the Savior has made you His own!" - Dan Stanley